Experience The Portable Convenience of Mobile Pixel's Duex Plus
Get the most out of your laptop with Mobile Pixel's Duex Plus portable second monitor. If you find yourself struggling with productivity, too much electronic gear, or a limiting workplace set up, the Duex Plus is your solution!
The simple Duex Plus installation allows you to get your dual screen up and running in just minutes. The Duex Plus is ideal for gamers, professionals working from home, students and more. Only .25 inches wide, the Duex Plus won't add bulk or weight to your laptop, making it perfect for those on-the-go.
Mobile Pixels Duex Plus Key Features
3″ Diagonal Screen with a 11.7"L x 6.5"W viewing area and a 16:9 aspect ratio
Is compatible with multiple devices, including all laptops, Nintendo Switch and Samsung DeX supported devices
Lightweight and portable
Eye-care mode to reduce harmful blue light and ensure optimal eye comfort
Auto rotation feature that allows you to seamlessly transition between the right-side setup and left-side setup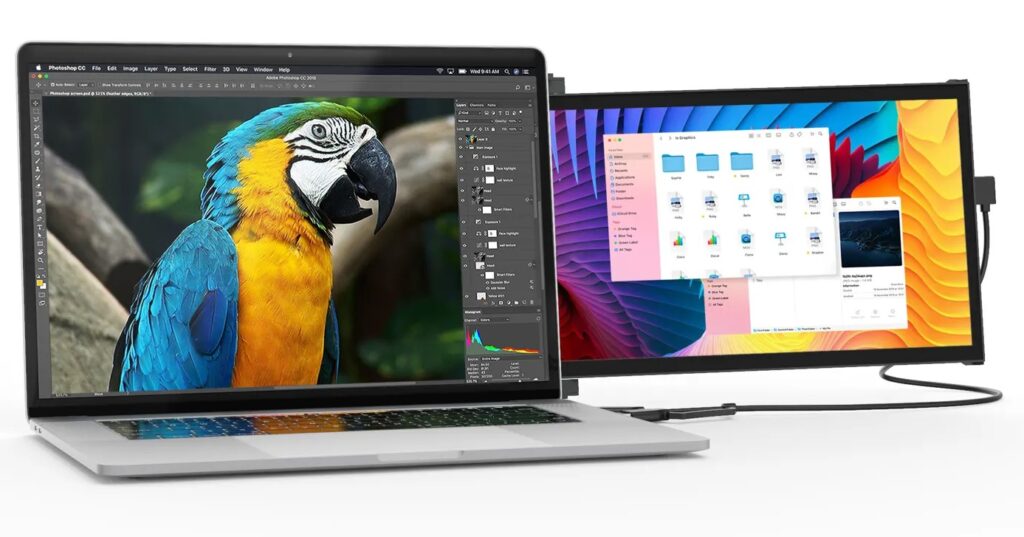 Pricing and Availability
At full price, the Duex Plus costs $349.00.
Free shipping offered to the US
Free shipping with any purchase order over $100 to Canada
Accident protection available (but not included)
Best Uses For The Duex Plus
Working From Home
The Duex Plus is the perfect work from home productivity solution, with users reporting a 42% increase in productivity when using multiple monitors and a 20% decrease in errors.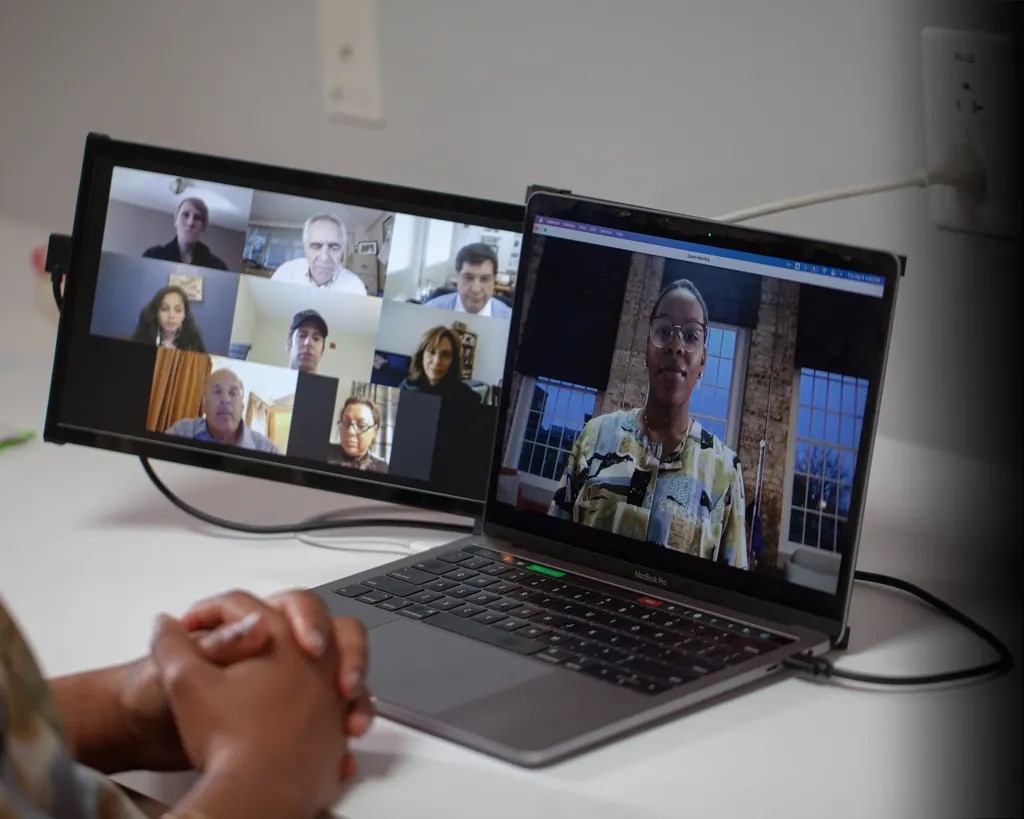 Gaming
With the Duex Plus portable second monitor, you can game with 2 screens anywhere you want. Use one screen for gameplay and the other screen for chatting. The set up is also perfect for Twitch streaming.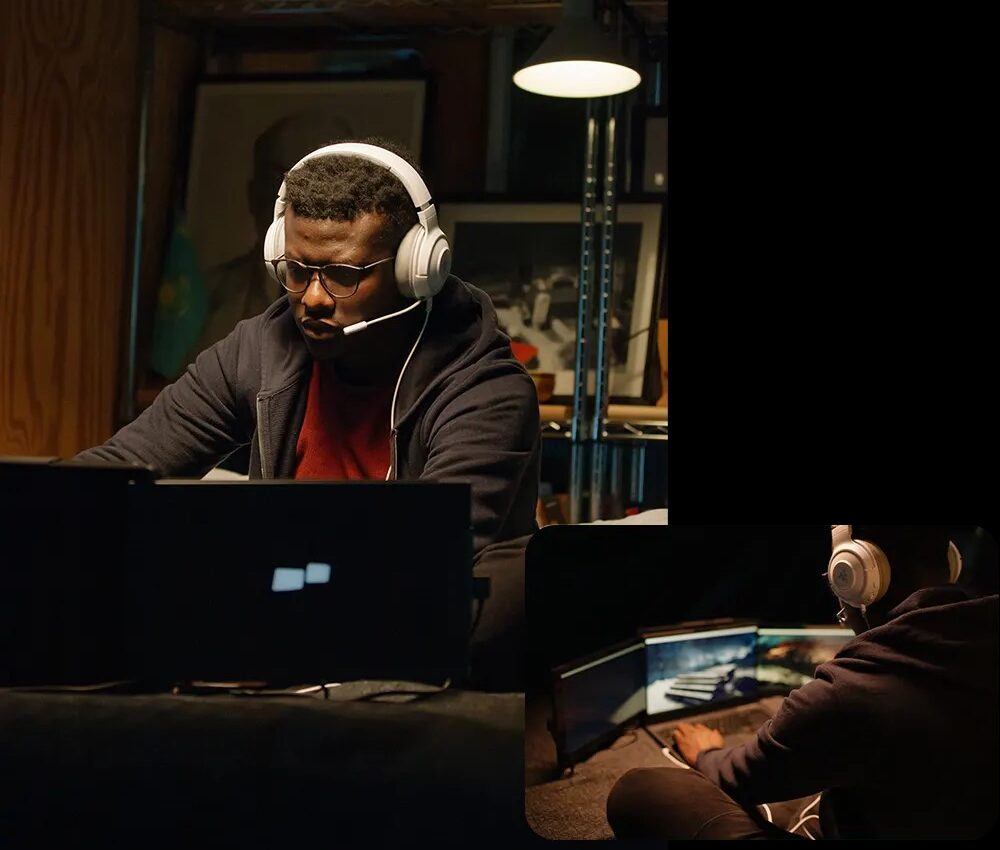 School
Increase your efficiency in the library, in the classroom, or in your dorm room. The second monitor is perfect for productive studying and is great for programming majors who need 2 screens to effectively code.
Installing Mobile Pixels' Duex Plus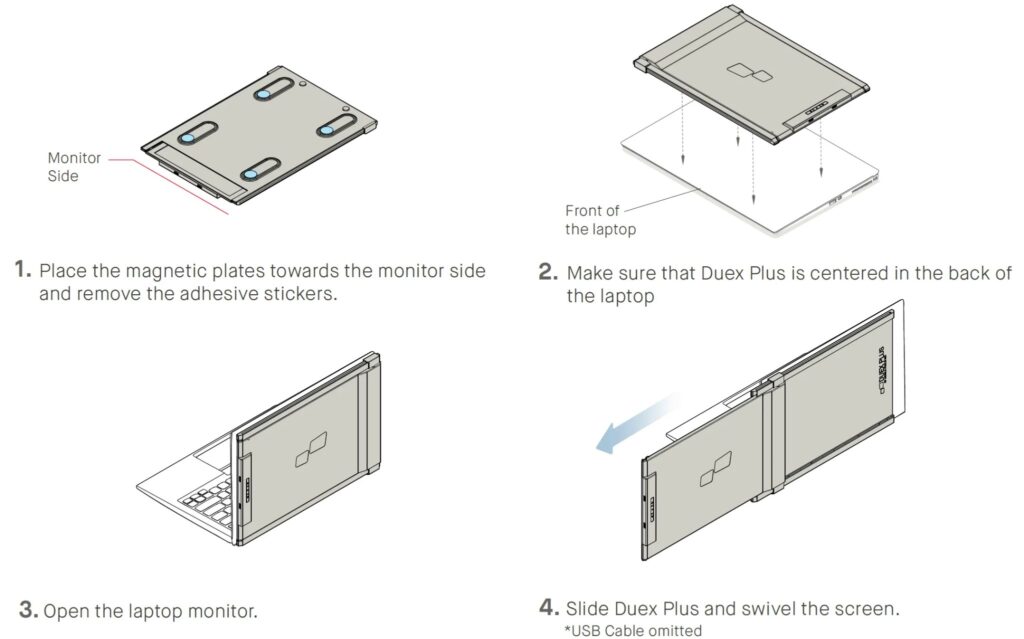 Should I buy the Mobile Pixels Duex Plus?
Buy it if…
You need a way to increase work from home productivity
Don't spend $1,000 on a second monitor that confines you to one workstation. The laptop attachable Duex Plus gives you the same efficiency as a second standalone monitor with the convenience of portability.
You are always on the go
The portable Duex Plus allows you to productively work from anywhere you need. The DUEX Plus acts as an external secondary display for your laptops, PCs, and select Android phones.
You are a student
The Duex Plus helps students perform schoolwork and study more efficiently from anywhere, whether they are working from the library, classroom or their room. Also, since many college dorms are too cramped for a standalone monitor set up, the Duex Plus offers the perfect solution.
You want the increased productivity of a standalone monitor without the bulk
The sleek, lightweight design of the Duex Plus attachable laptop monitor allows users to travel with their second monitor and work from anywhere while still benefiting from the efficiency of using multiple monitors.
Do not buy it if…
You do not have access to an electrical outlet
Using the Duex Plus secondary monitor causes your laptop battery to lower faster than it would if it were being used without the Duex Plus attached. For this reason, we would recommend not using the Duex Plus with your laptop for extended periods of time if you do not have access to an outlet.
Want to learn more about Mobile Pixels and how they deliver effortless, compact multi-screen monitors on the go to thousands of customers? Shop their monitors today.