In this article, we are giving a walkthrough on fubo tv alternatives. So fubo tv is one of the best platforms for watching your demanding tv shows. You can also watch movies on that platform, and this is a fantastic streaming platform for the users. You can easily watch your favorite shows on ESN, FOX, and NBC. But there are lots of fubo tv competitors in the market. So in this article, we are ready to review some fubo tv alternative platforms.
Fubo tv is the best solution for entertainment lovers, but there is only one drawback: you need to buy a subscription for watching shows, movies, and sports. Unfortunately, many people in the world cannot afford that subscription. Therefore, we are listing some free and paid apps similar to fubo tv.

Fubo TV subscriptions Plans
Subscriptions
Services
Plan Price
Pro
1000 hrs
DVR Family Share
Unlimited Screen
$69.99/month
Elite
Pro plan +
Fubo extra
News
$79.99/month
Ultimate
Elite Plan +
Showtime
Sports
$99.99/month
Latino
250hrs DVR
Fubo latino
Limited share
$32.99/month
Here is the list of some alternatives of the fubo tv :
1. Showbox
Showbox is a free fubo tv alternative of streaming, watching movies, and shows. You can directly operate that app on Android mobiles. Showbox doesn't take any subscription charges from the users. The Library of content should be well updated because of their experienced developers. Every week it will be updated for the users. All the newly released movies and shows are available on that app. You can easily watch the latest movies and shows and kill your boredom on showbox, a similar app to FuboTV. You can use the showbox app as long as you want entertainment.
Features of showbox :
Full HD quality videos and shows available on that app
Best option to create your favorite list
Feature of download the videos and
watch them offline
many genres available on this app
2. Apple tv
On apple tv, you can easily watch your favorite tv shows, movies, sports, news, and many more genres. You can also watch the apple tv originals content on apple tv, which is the biggest fubo tv competitor. You have to take a subscription to Apple TV channels like showtime, paramount, and many more tv channels. You can also buy the tv shows on apple tv by the service providers.
Features of Apple tv :
A12 bionic gives you best performance on tv
Best shows, sports, live shows, and news available
You can control precisely by the Siri remote
Apple tv gives you the best experience of watching tv
4k high frame rate quality available on the apple tv
3. Mobdro
Mobdro gives you the best experience of free streaming on Android phones. On a mobdro app, all the links to the latest shows and movies are available. You can search and watch, and the best thing is all the links are available in one place. Mobdro app gives you content in multiple languages. Downloading this app is not that easy, so you have to follow some steps because this app is not available on the Apple store or google play store.
Features of mobdro :
All the content is stored in terms of topics and languages
All the content are divided into some categories and genres
All the content are bookmarked
4. Amazon Prime
Amazon Prime is the biggest fubo tv competitor in today's time. You have to take a subscription to Amazon Prime and take access to thousands of premium content without any additional charges on the app. Buy or rent options are also available on amazon prime.
You can buy or rent movies and shows. You can also subscribe to the different channels by taking the subscription of Amazon Prime.
Features of Amazon prime :
Switch to different channels
Set the parental controls
Watch free content
Autoplay turn off the feature
Customized subtitles and captions
Offline downloading available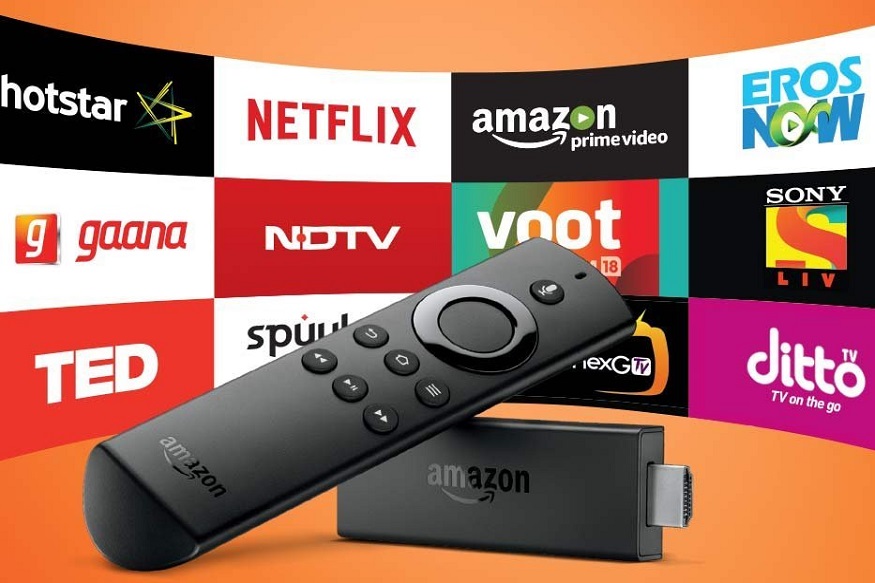 5. IMDB TV
IMDb TV is one of the best websites for streaming and reviewing the latest movies. You can also check the ratings of any movie or actors in the industry. This is the biggest tech giant like Amazon, Netflix. There are thousands of streaming content available on IMDb TV. IMDb TV is a free platform for enjoying streaming online.
Features of IMDb TV :
Latest movies available
Recently released movies
Recently released tv-shows
Popular web shows
Popular Movies of the week
Originals of IMDB
Popular hidden gems
6. Youtube TV
Youtube is an app where users can create content, and Youtube will pay them. Billions of users can use that application around the world. But most people don't know that YouTube introduced their new feature, YouTube TV, which is used for streaming movies and shows. YouTube is also ready to do something on live shows and sports, making a game-changer decision. So Youtube tv is a very similar app to fubo tv. 
Features of YouTube tv :
This is cable-free live TV.
You don't need to have a cable box.
Each recording will be stored for 9 months.
You can also watch significant broadcast channels like NBC, ESPN, TNT, NFL, and other local sports channels.
You can watch on your smartphone, laptop, tablet, Or any screen connected to the internet.
7. Hulu
Hulu is also a fubo tv alternative that depends on the other platforms. You can also watch live shows and classic shows on the Hulu app. It's a great video streaming platform. Hulu is the service provider that provides you with very intense services.
There is a very demanding streaming library available for the users. Hulu has broad support for live broadcast shows. Even if you miss any of Hulu's original series or shows, that's also available in that Library. All the live coverages are available on the DVR feature of Hulu TV. Hulu is one of the best fubo tv competitors in today's world.
Final words
In this article, we are here to review some of the best fubo tv alternatives around the world. So, if you are constantly craving live shows, movies, and sports streaming, you should know about those amazing apps that are very similar to fubo tv. And enjoy your free or paid streaming on all the platforms.