Introduction and Overview of EdTech
As the name suggests it is a clear combination of technology and education. To better the learning experience, we added technology to the education, and here we can see the results. Before some decades education is only limited to classrooms and books, but now you can study while playing, running, eating. Even you don't miss your class whether you are in function or went for an outing.
EdTech brings a true revolution in the education field, and this time of pandemic it becomes more than useful. This concept now took the form of a growing industry worldwide. There are many Education Technology companies established, many Ed Tech Job opportunities available. In small words now EdTech is not limited to students and teachers but it took a form for the rapidly increasing market.
The growing EdTech industry creates so many interfaces like classroom engagement boosters, education-specific fundraising websites, job opportunities, improved standard of learning, and many more.
EdTech goes beyond the K-12 classroom engagement practices and gives crucial educational experience to students as well as teachers. George Couros put it, "Technology will never replace great teachers, but technology in the hands of great teachers is transformational".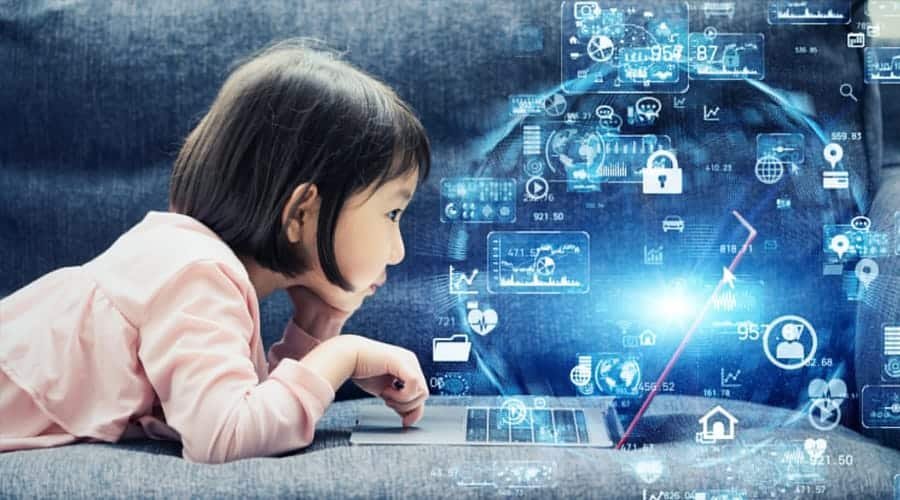 What is Edtech?
EdTech (Education Technology) is the practice of introducing and including IT tools and Robotics into the classroom to better the educational experience, individualizing the learning experience, and creates a better future in the education system.
Today's classrooms are not limited to a desktop and those chunky notes, but now classrooms are tech-infused with tablets, wifi, internet, online classes, and robots are there to help to create notes for students if they could not attend the class.
This revolution of EdTech Tools is used in changing the classroom in many ways: EdTech Robots are helping students in making their notes and making it easy to stay engaged in a fun form of learning. EdTech IoT devices are playing a crucial role in making the classroom digital to help the students whether they are present in the classroom or on the way to school or even at home. Even machine learning, cloud, robotics, and blockchain tools are helping teachers in assigning individual tasks and homework to individual students and grading them on their performance.
Individualized learning is the key role has played in edtech's ascendance. Everyone has their way to learn, to interact with teachers and classmates. Every student has their capacity of understating the topic they learned and overall enthusiasm for any subject is different for every student. everyone learned at their own pace and in their own time and own way. Education Technology Tool makes it easier for the teacher to create an individual lesson plan and learning experience for every student. This improves the leering ability of any age group of students.
Almost 92% of teachers believe that EdTech is going to have a major impact on future education. And it will last here for very long. And in the fastest growing industry Education Technology job opportunities are increasing in many forms.
Benefits
How does EdTech be beneficial for students and teachers?
Benefits for Students
An influx of Education technology opening a new corridor of learning for students of any age and also promoting collaboration and inclusivity in the classroom. Following are some major ways EdTech directly impacting the students.
1. Increased Collaboration
Cloud-enabled tools and tablets are increasing collaboration classrooms. Tablets fully loaded with learning material and games give the opportunity to the students to solve their problems and study together. Cloud-based apps help students to upload their homework and make communicate with one another and ask for any help.
2. 24*7 Access to learning
IoT devices allow the student to access their classroom any time anywhere. They don't need to attend the classroom physically. It becomes easier to access their classroom whether they are on the bus, at home, connected devices are giving WiFi and cloud access to complete their work at their own pace without hampered by any restrictions
3. "Flipping" the Classroom
EdTech techniques flipping the old ways of studying that is classroom and education. Before EdTech students have to learn a lesson in a compulsory classroom and have to work on homework and projects at home. But now with this technology, you can save your video lecture for later study and use your class time for various projects and group activities. This will help students increasing their communication in the classroom and with teachers.  Later you can study your lecture at any time at your own pace that is you can forward or rewind your video lectures many times. This way the creativity, collaboration self-learning activities will increase in students.
4. Personalized Educational Experiences
EdTech opens up an opportunity for educators to craft personalized learning plans for each student. This approach is based on individual students, learning ability, skill, strength, and interest.
Saved video will help the student to study at their own pace, they can pause and rewind lectures. With analysis, a teacher can analyze the ability of students and tract their trouble with certain lessons or queries and can offer further help.
Instead of depends upon the academic performance result of students, a teacher can analyses students on daily basis and can improve the students individually.
Benefits for Teachers
Students are not the only beneficial factor of EdTech technology. Teachers are also the same amount of beneficiaries. Teachers can make an efficient learning process and can save time in the classroom. Following are some of the ways that are EdTech helps teachers to improve teaching.
1. Automated Grading
Artificial Intelligence tools are making grading the students more efficient. Machine learning together with artificial intelligence provides the paper with automatically assign a grade to students' papers. It will save teachers time and energy and will be more accurate than human work.
2. Classroom Management Tool
From the beginning to till now the classroom management is one of the hectic tasks for the teachers. In case when class strength is high it will be more than trouble. But now using EdTech tools it becomes easier for the teacher to manage their class with any strength. There are many EdTech Apps are available to give a timely reminder of parents' meetings or appearance in class. Reminder for students' homework and project. Many Tools are helping in reducing classroom noise. And all those Tools and Apps together work betters for classroom management.
3. Paperless Classroom
One of the most important and precious benefits of using Education Technology is paperless classrooms. It overcomes the trouble of high-weighted school bags for students together with different books, notebooks, and stationary stuff. At the same time, this technology saves printing budget, wasting paper, long waited for a line at printing matches, and most importantly it helps in promoting green classrooms.
The explosive growth potential of the EdTech Market
EdTech is the combination of Education and technology, many EdTech company players are investing annually. And now it becomes one of the fastest-growing industries globally. As per EdSurge in 2019 $1.7 billion Venture Capital funds invested over 105 different deals.
EdTech technology facing a revolution from online classes to the virtual classroom. There are many EdTech Jobs available for people, that is in the education field not only teachers are required but also technical people are joining.
The Global EdTech industry is expected to surpass $285.2 billion by 2027 growing at a rate of 18.1% and there will be huge job opportunities for the people and many more industries will be added.
The Chinese EdTech Market becomes the largest player by 2020 with a huge investment of about $16.34 billion of investment which is 41% of the market stock. And by March 2020 the number of online class students increase by a dramatic number that is 423 million.
COVID 19 pandemic also a reason to give growth booster to education industry by the end of 2020 many small and large market players started becoming EdTech Company. It is estimated that by 2025 investment in EdTech will rise to $8 trillion worldwide.
The top 20 EdTech companies and EdTech Job hubs in the world are listed below

1. Boxlight Corporation
A Georgia based EdTech Company Boxlight Corporation mostly manufactures components that are used in Edtech classrooms. Total Revenue of $54 Million in 2020 this is one of the topmost companies in the EdTech industry. It produces, peripherals such as projectors, flat panels, audio devices, and other accessories which are useful in the learning process of students. The company has an estimated valuation of $180.70 million by 2020. This EdTech Company also produces science, engineering, and math equipment such as coding systems, robotics, and lab devices.
Boxlight EdTech company products are sold in over 60 countries and its software is available in 33 languages.
2. Course Hero
This EdTech Company is located in the redwood city of California. This company has created online study material, tools, and platforms for students. It provides course specific and topic oriented study material that is provided by teachers and contributed to specific students and instructors communities. These platforms contain study materials, guides, practice problems, exam format papers, essays, videos, and lab reports, and original also uploaded by teachers. Students can subscribe and can get access or unlock its content by uploading original documents.
Course Hero has about 1 million subscribers with nominal subscriptions fees of $40- $100 per month. Its turnover for running the year 2020 overcomes $ 100 million. And Course Hero raised a total of $ 97.4 million in just 8 rounds. The valuation of this EdTech Company is about $1.1 billion.
3. ApplyBoard
This is Canada's fastest growing company 2019 by Deloitte. The Estimates evaluation of $ 1.4 billion had made it one of the top Unicorn EdTech Companies in the world. ApplyBoards has raised $178.3 Million in funding over 9 rounds.
ApplyBoard is a software based EdTech Company, it is established in 2015 to help the student to apply online for different universities. Till Now this helped over 120000 students to apply for over 1200+ universities located worldwide. The company has 500+ people working ranging from Mexico to Nepal.
ApplyBoard EdTech company provides a simple platform for students who want to study abroad to search much easier. It gives the facilities such as Applications, forms, universities acceptance process by connecting international students, universities, academic institutions, and recruitment partners at one platform.
ApplyBoard is the world's largest hub in the international student recruitment process.
4. Stride, Inc.
Stride, Inc. is a USA based EdTech Company, previously it is known as K-12 Inc. It Provides an education management system an alternative to traditional " brick and mortar" education available in public schools from kinder gardens to high schools. In 2020 there are more than 165000  K-12 students got enrolled and counting was continued and every parent wants their children to have remote education due to pandemic.
This EdTech Company is estimated to generate total revenue of 1.5 billion and from the career learning program it is $250 in 2021.
5. Unacademy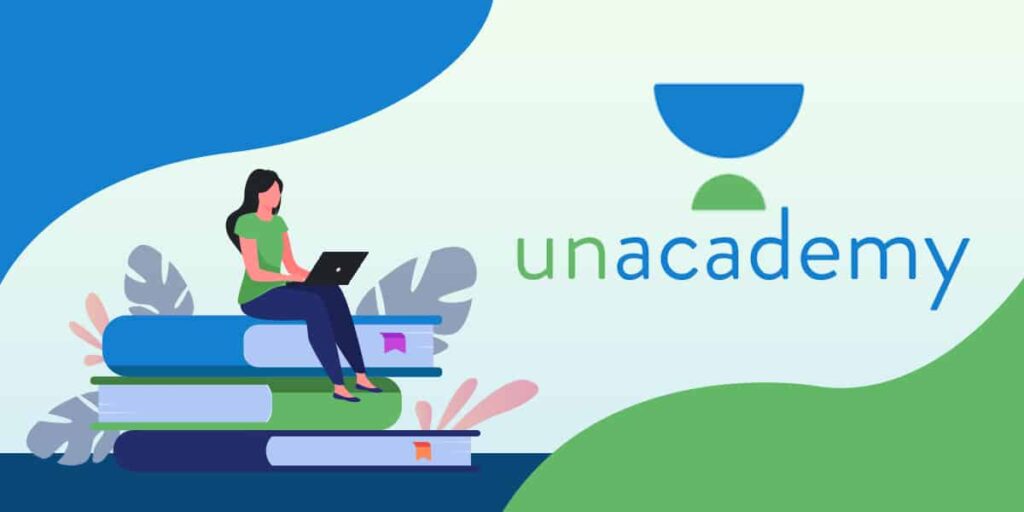 India based company is now fastest growing EdTech company with an average revenue of $2.0 billion. Unacademy has raised total $398.5 Million in funding in over 11 rounds.
Unacademy headquartered in Banglore India is an online Education Technology Company originally it was a YouTube channel by Gaurav Munjal. Company established in 2015 and now it has almost 18000 instructors who provide classes and preparation material for various professional and educational entrance exams in India. They provide a lesson in the form of online classes, which may be free or paid. Unacademy is a privately held company that had raised funding from companies like, Facebook, Nexus, Flipkart, and Blume Ventures.
6. Udemy
Udemy is an EdTech Company Headquartered in San Francisco and branch offices located in many countries like India, Ireland, Turkey, Brazil. It holds a valuation of over $3.25 Billion.
This is a massive online courses provider company with over 40 Million students and enrolling continues by seconds. Over 70000 instructors and 155000 courses available in 65+ languages as of February 2021 records. It is an open platform means anyone can create their course here. This approach has led to exponential growth since it was founded in 2010. There are more than 480 Million courses are enrolled and students and instructors from over 180+ countries worldwide.
Hence there are many EdTech Job opportunities also available as it takes much manpower to manage such a huge firm.
There are many companies working in Education Technology, it is difficult to cover each company in single article, here is the list of the most popular and high revenue, and highly competitive EdTech Companies.
VIPKID
2U, Inc.
Courcera, Inc.
DuoLingo
Zuoyebang
BYJU'S
Blackboard, Inc.
Chegg, Inc.
Edutech
edX Inc.
Google LLC
Instructure, Inc.
Microsoft
Udacity, Inc.
upGrad Education Pvt. Ltd.
EdTech Job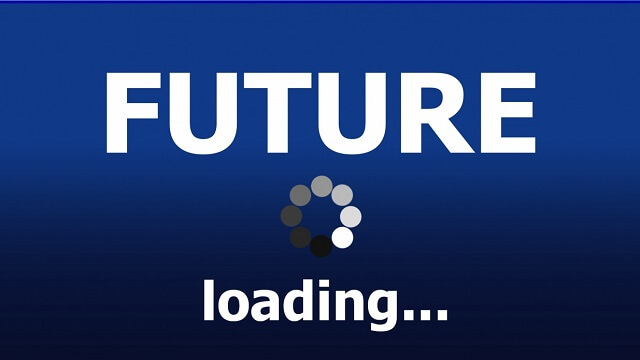 As the pandemic spreading its curse every day, it impacts our daily life our expenses, and finally jobs. In such conditions, we mostly prefer online job opportunities. At the same time, the educational sector and student life were also hampered in this pandemic. Parents are looking for remote classes for their kids.
So the many students are preferring online classes and study hence the job Opportunities in EdTech have increased.
Edtech Job available in upGrad
Company mention last month that it will onboard 1000+ employees in the next 3 months in India from 100 campuses. Campuses may include metro cities and small cities as well. As the current market is hit by the pandemic.
There are also vacancies for a senior position and team lead position in the US and Uk. Salary structures are different for each company, as per its revenue.
Conclusion:
In one word EdTech is the combination of Education and technology and It is used to provide online study. Technology in education in today's term is so far, it uses AI, Robotics, machine learning, and many more. The moto is to improve the level of education standard in all the manners. In the future, if the same circumstances occur if again pandemic hits the people education should not be interrupted at any cost.
Now education is not the term that remains classroom and textbooks, it becomes virtual, easily accessible, and remote.