Apple announces on 20th April that iPad Pro will release earlier in this quarter and the company will start pre-order booking from April 30th, but Apple did not clear that what will be the exact release date of iPad Pro.
But fortunately, this leak has given us an idea to us that what will be the date when the iPad Pro tablet will land and that is 22nd of May. Leaker John Prosser has a piece of information from the sources that we both the tablet will release. Might be in the last week of May we see them on e-commerce sites as well as at our nearest Apple store.
Apple has given a hint that you can see the iPad Pro in-store in the second week of the may and here is the perfect match for the Leakers John Prosser information. There is a chance that we can hear an official announcement of releasing date of the iPad Pro on April 30th which is when pre-ordering will get started.
As per the Prosser's leak on Saturday, May 22nd 11 inch iPad Pro will release and exact before 1 day that is on Friday 21st may the larger one 12.9 inch version iPad Pro will open for sale.  This situation ever occurs before, that  Apple always releases iPad's both version on same date and time, so you could buy both the variant at the same time. It seems that this time there are little fishy things in Prosser's information. Even he has mentioned that this happens the first time when Apple releasing its pads on both versions at 2 different times.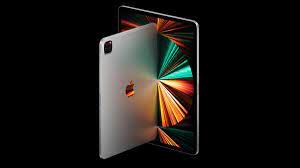 Prossers' information is not been always correct, many times his leaks were. But many occasions we have seen that he has given us a piece of perfect information about the releases. Dot so much relies on this release leak.
Other than Prossers information many leakers have given information that the release of iPad Pro 2021 will affect the shortage of chipset. This will impact the release in various areas.
It is cleared that why iPad users and fans are eagerly waiting for its newly released model. This new release of iPad Pro 11 inches and 12.9 inches are powered by Apple's M1 chip and have 5G connectivity in cellular version. In 12.9-inch iPad Pro Version uses miniLED technology to offer bright LIQID Retina XDR. The front camera of both iPad offers a Center Stage tracking feature.
Conclusion
It finds difficult to have for Apple to release the iPad Pro 2021 in the store before Saturday, May 22. Hopefully, it is a really good decision from Apple to starts its pre-ordering from the last week of this month that is the 30th.