Customer data is one thing that every enterprise craves today. With technology evolving at a rapid pace, big data tools have become the need of the hour. Companies and business ventures can now bank o technology trends to stay one step ahead of customer needs. Recommender systems based on data science techniques use user data to make future predictions and to forecast sales and growth for corporate entities. Artificial intelligence is playing its role too in the development of effective and reliable customer onboarding procedures that are supported in real-time regardless of time or location.
Considering how companies need data to govern their operations, Intelligent Character Recognition (ICR) is one innovation that allows smart and easy data extraction and automates data processing operations. With digital solutions in full swing, ICR technology is the best replacement for manual data entry specialists that are oftentimes prone to errors and take more time for a single task. ICR technology is the next form of Optical Character Recognition OCR Technology since it is much more reliable, accurate and is powered by artificial intelligence and machine learning models.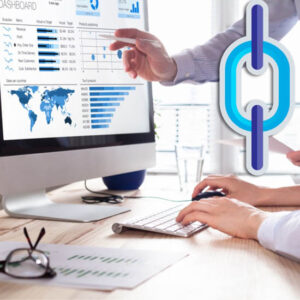 ICR Technology – How Reliable is it?
Conventional OCR solutions are only able to understand text and document formats that are predefined and are widely available, which falls short of current-day business criteria. Even though OCR and ICR are two faces of the same coin, it goes without saying that ICR technology outperforms its traditional counterpart both in terms of handwritten data extraction and reduced false-positive rate. It is not wrong to say that ICR technology still lacks correctness since the Artificial Neural Networks (ANNs) it is based on are constantly evolving. 
To understand ICR technology, you first need to understand how AI models work. The number of documents the solution processes is directly related to its learning rate, which means the more documents, the better the accuracy of the system. This means that AI-based models become better and accurate over time, and so do ICR-based services. In the case the ICR technology is unable to interpret a document, its text, or format, it takes into account the relevant parameters and creates a new template for future reference. 
How Does ICR Solutions Work?
ICR technology is based on one sole principle of reliable data extraction. Whether the data is any common text or a custom font with a complex handwritten font, the ICR solutions using its wide library of fonts and formats extract the required information in real-time with reasonable accuracy. The extracted data is then converted into a presentable digital form that is manageable by digital systems and is easy to retrieve for businesses and customers alike. Below is how an ICR-powered solution works in a common-day banking onboarding procedure:
Acquire Essential Details:

The user is required to upload their identity information in the form of an original ID document issued by the government displayed by a photo of their face. The ICR software utilizes both of these identity proofs to obtain personal details of the customer such as their full name, DoB, facial identity, and residential address, etc.  

Submitting Additional Proof:

A bank may ask its customer to provide additional proof in the form of a handwritten consent written on a piece of paper. The ICR software will read the consent text written on the proof which the bank will need to verify the user's intent to open the account. 

Once the ICR solutions provide all necessary details required by the bank to verify the customer identity, the customer onboarding process concludes with the results being shared with the end-user.
Benefits of ICR Technology
ICR technology automates data extraction has the following two corporate benefits for businesses: 
Organizations can significantly reduce their operational overhead expenses that result due to tedious and time-consuming manual data entry

 Companies can acquire accurate and reliable data that can lead to timely service delivery to the right customer allowing the increased sale and better customer acquisition
Wrapping It Up
Enterprises are looking for data-oriented solutions that address customer interests and needs 

ICR technology uses intelligent data extraction tools to read a wide array of data including cursive handwriting and convert them to a digitally manageable format 

ICR solutions enable businesses to make informed decisions based on accurate data during customer onboarding procedures