It is an undeniable fact that WordPress has been used in the making of many websites and numerous website developers consider it their favorite. The fame of word press is credited to its valuable benefits and the crucial functionality it offers to the website. One of the most prominent features of WordPress is its reliable Webhosting.
Buying a Webhosting service is one thing and using it to the maximum is a different thing. Managing Webhosting can sometimes be difficult and result in the wastage of important resources. You should think twice before getting a reseller hosting or any other hosting type that requires a lot of your time. Therefore, outsourcing your Webhosting server is a good idea and this can actually save you money but you need to pay attention to it. Listed below are some of the benefits of an adequate Webhosting service.
• Differences between Virtual Dedicated Server
• Step By Step Guide To VPS Hosting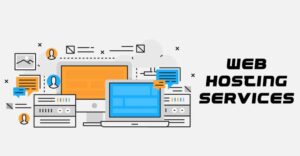 1- Increase in Performance
When you invest in a web hosting service you are not just outsourcing a function you are actually buying peace of mind and uninterrupted website performance. A dedicated team will work to ensure that your website never faces any issues related to web hosting. In addition to this, these people constantly find ways to improve the overall user experience of your website along with the areas of potential improvement. Lastly, the security factor will be taken care of in a way that you won't even remember the word security concern.
2- Expert assistance
A good web hosting service involves the close collaboration of specialized personnel that works with the utmost dedication and passion. These professionals are experts in their respective fields and make sure that there aren't any errors or malfunctions. These experts know what kind of plugins are best for your website, what kind of content strategies you should use, even what kind of IT solutions will be most accurate to increase the productivity of your office. This level of expert assistance is impossible to acquire if web hosting is not your core function. The best part is you can get all of this by bearing the small cost of a web hosting service.
3- Easy to get an SSL Certificate
Even with professional experience and knowledge, it is not easy to get an SSL certificate. Now imaging aiming for it without a proper web hosting service. It is a daunting task for you. A substantial amount of human hours and effort would require to succeed in this task. On the other hand, getting an SSL certificate while having proper web hosting will be transformed into a job as easy as eating pie. The reason is that these web hosting service providers work in collaboration and partnership with certification companies, they know very well what to do and what not to do. They have a clear idea of what strings to pull and what strings should be left untouched.
4 – System and organization
What everybody desires the most is, to have everything organized and in one place. This can be achieved by having a web hosting service. With the help of a dedicated web hosting service, you can get all your activities in line and in a proper organization. In case of any changes or alteration, you don't have to go to different places or talk to different people but instead, you would just contact a web hosting service and they will do your task from one place without any unnecessary delays.
5- Help with Plugins
Taking care of plugins can be a time-consuming task that requires an ample amount of effort as well. Having a web hosting service will decrease the use and purchase of useless plugins that result in the cost of the website as well as lower loading speed. It is the responsibility of Web Hosting experts to take of the plugins and use only those plugins that are used to get the best out of your website. Moreover, the plugins they will use will be enough to get the desired results from the website.
6- More focus on Core Business
One of the most prominent benefits of outsourcing web hosting is peace of mind. When you are not worrying about your website having hosting problems you can focus on bigger and more important issues relating to your core operations. You can dedicate your time, energy, and resources towards quality improvement, better performance, and more productivity. For instance, CorexiumIT.co.uk, a reputable IT retailer has increased their sales after purchasing a web hosting service because they have shifted their focus on their main activity. Managing a website is task thou important but not a primary business activity. With that being clear, it is wise to get your business a web hosting services that manage your site for you.
In summary, there are numerous benefits of purchasing a web hosting service as it will increase your website's performance, bring expert assistance to your website, cost-effectiveness in plugins, you will get all your website related answers at one place and most importantly you can focus on the things that matter the most like your core activities on which the survival of your business depends.