Search Engine Optimization is the technique to boost your website result in top searches on the web.  When you first enter in web your first aim is to rank at the top in every web search, whether you are selling the product, marketing, advertising, or even blogging. If your appearance is in top search then only traffic will come to your website.
The ranking top is not that easy now a day, there are unlimited competitors and every day changing Google algorithms we have to face. There are so many tactics we should be followed in 2021 to rank first like Link Building, Domain Rating, Trust Flow, Domain Authority
And there are so many other factors such as PR promotion, distribution, keywords content, competitor analysis, and so on.
Link Building
Link Building is one of the most important tactics in search Engine Optimization. Linking other domains with your domains indicates to Google that your website is a quality resource and citation. So to rank high you should have a maximum number of backlinks to your websites. Backlinks are also used to transfer link juice to your websites so that your domain rating gets increased, and those factors together work to rank your website in the top search result.
Learn the top and mostly used key elements to determine potentials of linking partners sites quality.
How to measure the quality of linking websites from which you are generating backlinks to your website is to date the highly "misunderstood" concept in search engine optimization. And this impacts many times that you leave your niche outreach and generate traffic from a different place or niche. And if it happens continuously your websites' SEO performance gets hurts.
Google Penguin Algorithm specifically targeted link schemes so link builders should be aware of which type of links are useful and which types of links are risky.
Evaluating Link building Prospects: Key Factors
When you are searching for a website for link building some of the elements you should consider:
Content: Make sure the site has appropriate content to its niche and it should match your website's niche too.
Admin:  You should check their admin policy like advertising, payment, etc.
Link Profile: Check Links that are pointing to the website.
Authorship: Check their authorship policy and responsibility of main content and support content.
Reputation:  Check whether authorship has any reputation.
Technical: How to contact and engage with site or content?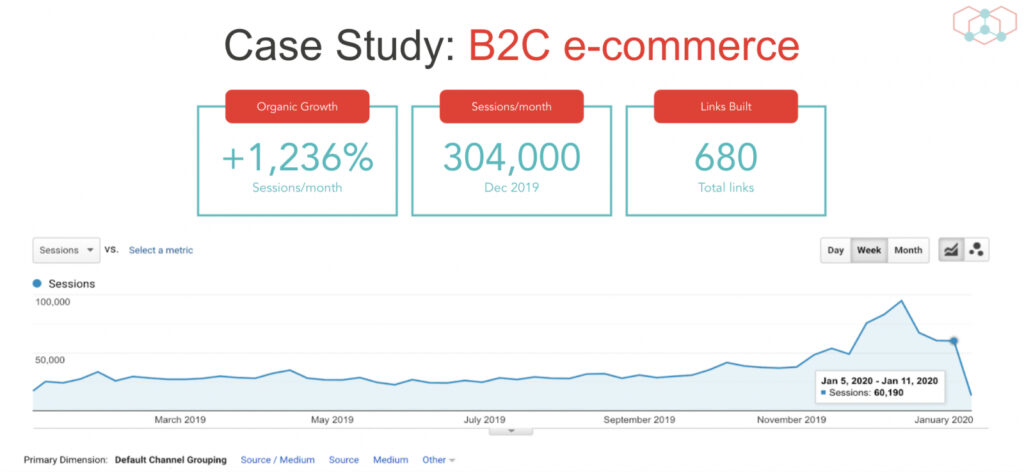 At a point, we should come up with our interpretation and experience.
Metrics Vs. Quality
When looking for a quality website for link building at some point we have to differentiate between Matrics and the Quality of good websites for successful link building.
Matrics
There are so many proprietory matrics are available to find bets link building website, some of listed below.
Moz's Domain Authority
Ahrefs' Domain Rating
Moz's Page Authority
Majestic's Trust Flow
SEMrush's Authority Score
Majestic's Citation Flow
Verve's Link Score
You can use all the above matrics, some of them are free some are paid. But at the same time, you should not allow replacing your manual research. Having all those matrics you need a much deeper analysis of your own.
Quality
Google search quality raters guidelines have a section for overall page quality rating that also you can use. This can help you to cover
Content purpose
Content depth
Credible sources
Content Quality
There are very few quality checking tools available, in that case, you should continue using your research and analysis.
How to analyze a particular site
As you are looking for potential linking partners it is essential to follow the following elements again.
Content
Admin
Link Profile
Authorship
Reputation
Technical
While you are checking websites in considering the above-mentioned elements make sure to:
Weight and focus Each Element: Many times we focus on a single element and left behind other crucial things, remember that many other aspects are also important.
Build a Footprint: Examine multiple elements and then decide whether the site has the quality we are looking for. Don't just rely on a single hint.
Selecting sites for link building is always a challenging job and it always takes some more time. It is one of the most critical time-consuming tactics in SEO professionals. In this blog, we tried to cover the most important matrics hope these efforts will help you to find an appropriate website for link building and will make your task easier.
1. Domain Rating (DR) and Trust Flow:
Most of the SEO experts uses the tool such as Ahrefs, Semrush, Alexa, Moz and Majestic to measure the value and trust of the website.
Site analysis takes place in two parts that are trust and rating. The first part shows the levels of search engine trust on the websites and the second metric calculates the rating position on individual tools. Matrics' names are different in services but result valuations are usually similar.
Here is the list to check the trust rate of your website.
Moz Trust
Majestic Trust Flow
Majestic Citation Flow
Majestic Topical Trust Flow
And this list of matrics use to  check the domain authority and position in different rating
MozRank
Domain Authority
Ahrefs Rank
Ahrefs Domain Rating
SEMrush Rank
Alexa Global Rank
Alexa Local Rank
All the Above matrics are used to measure the rating, authority, and trust flow of your websites as well as backing donors' websites.
2. Niche Relevance
Yes, the niche is so important while placing your link to other websites. It is ok if you place your link on different niche websites if it had high DA PA and trust flow. But when traffic gets generated will not be useful for you. To find a particular niche site and place your URL.
3.  Top Ranking Keywords in Website:
Ranking Keyword analysis for websites is so much important. Top keywords for which websites are ranking mostly interesting for outbound linking.  If your keyword is ranking for a targeted audience then you can decide to link this keyword to a specific site.

4. Geography
Geography is so much necessary in link building. If you are working in the international market and you just don't like to work in specific geography or region, you can move to the next step. But if you are working local region or if any specific geography, we mostly recommend you to check the language and host address, before inserting your link. For example, if your website is French and you are expecting link building from a german site then it may hamper your SEO tactics.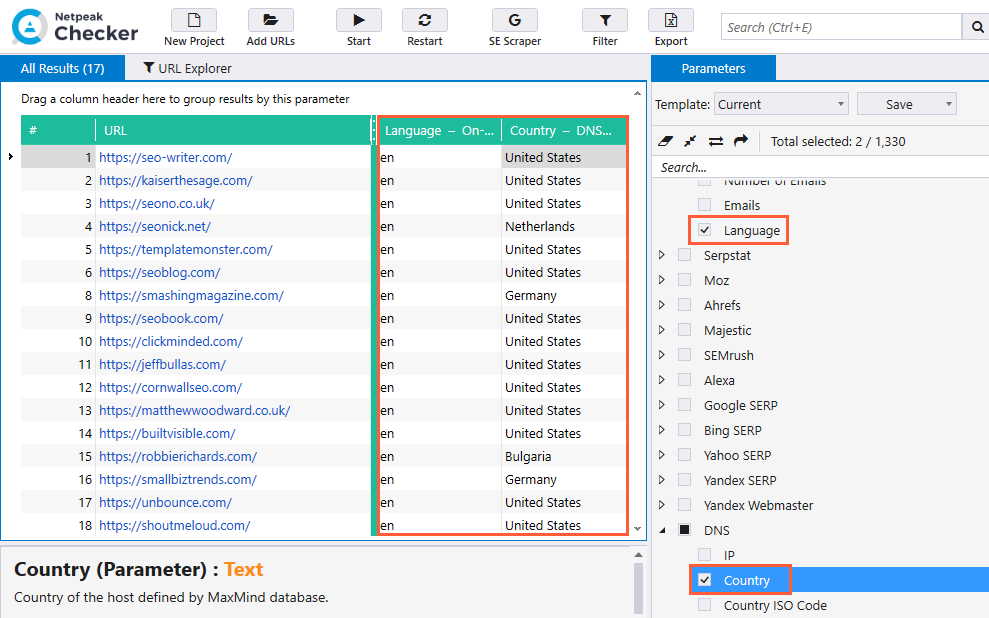 5.  Content
Search Engine Optimization experts know to recognize the content of an article. The structure of the content is self shows whether it is for humans or crawlers robots. Normal pages contain heading tags like H1, H2 up to H6, but if an article has only an H1 tag then it might for crawlers to confuse. But in most cases, search engine crawlers also recognized H2-H6 tags.
6. Backlinks Profile
Before inserting your link you must check the backlink profile of the websites. All these essentials link-building a very difficult and crucial job. Chack and value how the website generates backlinks, value the good backing. You must check there should not be any spammy backlink list, broken backlink, dofollow, nofollow, and so on.
And the most important thing to study backlinks you should aware of the growth rate flow of links. That is how continuously backlinks and generated and the number of sources from which the links are generated back to back. There are many black hat SEO techniques are there to generate bulk backlinks.

7. Search Engine Penalties over spammy content
Before working with an unknown website, you need to check whether it has spammy content or search engine penalties, then after taking a decision for link building with websites.
There are many tools available to check whether the site contains spammy content or spam score.
sucuri Site Check
Moz Spam Score
Netpeak Checker
8. Ads and Pop-up
Search Engines never mind placing their ads, it gets hurts if you unnecessarily blinking their ads and they won't be forgiving about annoying blinking.
9. Ratio of pages to traffic value
10. Last update date
Conclusion
It is impossible to measure the quality and trust of any website with one or two parameters. Choosing a site for link building is not easy, it can take so much time and energy. But link building is highly important in ranking high and generating traffic.