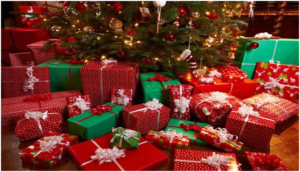 Do you think to buy a gift for Christmas? Then you get some ideas here like – Mini portable projector, Temperature control smart mug, Google pixel buds, Powercore portable charger, Air multiplier table fan, Polar M430 GPS Watch, Sensor can with voice and motion control, Classic thermapen, Electric scooter, Virtual Reality headset, and Smart speaker
1. Ultra Mini Portable Projector:
This is the smallest, lightest, and portable projector. It is smaller than the stack of sticky notes, so you can put it in your back pocket, or your handbag. You can plug into any devices like Apple iPhone, iPad, and Android Phones Tablets. With the help of this device, you can play games, see movies, and photos, etc. You can mount it on the table.

2. Temperature Control Smart Mug
Coffee/Tea tastes best when it is hot, by using this temperature control smart mug it is very easy to keep your coffee/tea hot for an hour and a half per charge. It is a led temperature-control brand and technology platform. You can use this advanced mug in traveling, which allows you to set your beverages hot on your required temperature.
Smart LED is used at the base of the cup, and it informs you when your drink is heating or cooling down, when it is ready to drink, and when your cup is required to charge. You can set your LED color according to your choice.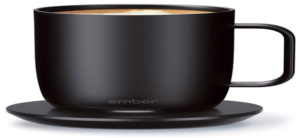 3. Google Pixel Buds
This is one of the best gifts for Christmas. This is connected wireless to your device. And no requirement for the charger. It comes with a charging case lid with the magic magnet and only one hand required to open it. It gives you a brilliant sound. It's mics and voice accelerometers help you to make your calls very clear, even there is a loud noise and windy conductions. Google Assistant helps you with hands-free work, just say, "Hey Google". It gives you high-quality audio. It touches control, just touch once to play or pause any audio, twice to skip, and thrice to rewind.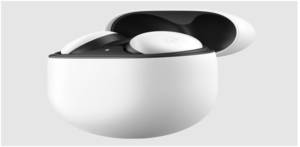 4. PowerCore Portable Charger
It is a high speed, long-lasting, portable, and safer charger. The portable charger is lightweight and compact, so it is easy to carry anywhere. You can charge your mobile (iPhone or any android device) easily. Once the powerbank is fully charged then you can charge the iPad mini-4 twice, Galaxy S8 five times, and iPhone-8 almost seven times.

5. Air Multiplier Table Fan
This fan is also known as a bladeless fan. You can put this fan on the table. In this fan air multiplier technology is used which gives you uninterrupted airflow without fast-spinning blades. It is safer for kids, pet animals, and during cleaning. If it is on and anyone inserts a hand inside the fan then also it is safe. It is easily tilted according to your choice. There are 10 precise settings, sleep timers, on/off, and oscillation control all these features are controlled by using a remote. The fan can be turned off after intervals ranging from 15 minutes to hours.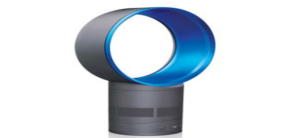 6. Polar M430 GPS Watch
It is a wrist watch with advanced features. It is not only advanced but also straightforward for all the peoples. It can measure your heart rate from your wrist accurately and easily. It includes advanced running features like it train you and follow your progress. It follows your running index to track your running performance. The whole fitness program is available on mobile or laptop. You can also track your sleep and your daily activity according to your requirements such as daily, weakly, and monthly. You can also learn about health benefits.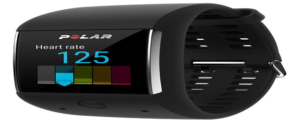 7. Sensor Can with Voice and Motion Control
It is open and closes with a human voice or motion command. It reduces human efforts. Once you give the command to open it then it will remain open for 10 minutes in between these 10 minutes if you give the command to close then it close otherwise it will close after 10 minutes. Its looks are beautiful and also easy to clean.

8. Classic Thermapen
It is used to check the temperature of food mostly during roasting the food because during roasting the temperature continuously changed.  This thermapen change the way of cooking. It gives a fast and accurate reading and its battery remains for 1500 hours. Its display is big and clear.

9. Electric Scooter
It is the powerful and coolest electric scooter is designed for teens and adults. Mostly teens are love to wandering with friends and go to neighbors, so it is the perfect gift. It can handle weight up to 100kg. It is made up of a steel body and the top speed of the motor is 15 mph (24 km/h). It is power by 250 watts, high-torque, and single speed. Rechargeable 24v (Two 12v batteries are used) sealed lead acid battery is used which is run continuously for 40 minutes after that you require to charge.

10. Virtual Reality Headset
A virtual reality headset is mounted on the head it can be used by children and adults. Mainly you can use it in playing games and also in other applications like watching moves on the big screen. You should require a Facebook account for login. Its setup is very easy just you should open the box, then set up using the smartphone app, and then jump to virtual reality. You should not require any PC or smartphone, only you require a wireless internet connection and Oculus app. Along with this headset, you get two controllers which are used in games to control or transport your movements in virtual reality.

11. Smart speakers
The smart speaker is a voice command control device. In this, the voice recognition technology is used different manufacturer are used different word to activate the device for example amazon uses the word, Alexa. Just you should give command then it gives you the result. In this way, it reduces the human effort. It is very easy to handle for kids and adults.