Pay- per- click(PPC) or Cost- per- click(CPC) is an advertising model on the internet that is used to drive the traffic to a particular website when an ad is clicked. In simple terms, it is buying visits for your site rather than getting them originally. For doing this, the advertiser pays the publisher who can be a website owner or typically a search engine. This is believed to be one of the most cost-effective ways of advertising as the advertiser pays the price only when the visitor takes action. Once the visitor visits your website, it is completely upon you to convince him. PPC helps advertisers to target a specific group of audience who are interested in the products or services offered by them.
Year after year, the global ad spending across PPC channels is growing higher and higher.  The sole reason behind this is because it works. It is the classic model of spending money to make money. One can't do all of this on their own. This is when the PPC agency comes into place.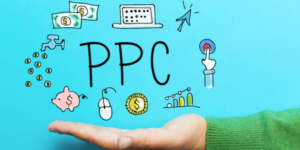 What is a PPC agency?
A PPC agency, also known as a PPC company manages the PPC campaigns on behalf of the advertisers. The PPC agency spends countless hours in experimenting and learning to ensure that your business reaches the right set of audience. The agencies specialize in optimizing and managing advertising campaigns. Apart from this, the best PPC agency helps in boosting your brand awareness. A lot of work goes in to make a winning PPC campaign. It requires researching and choosing the apt keywords, organizing them into well- organized campaigns and so much more. So, it is necessary that you partner with a PPC agency to run your advertising campaigns successfully.
Finding right PPC agency for your business
Choosing the right agency for your advertising campaigns is very much similar to hiring an employee for your business. Here is information that will help you in selecting the best PPC agency for your business.
Be clear about your goals
Before proceeding with finding the best PPC agency for your campaign, it is crucial for you to have a clear picture of your goals and proper understanding of what you would like to achieve. There are PPC campaigns for a variety of reasons. So, be clear of your goals before you start your quest for PPC agency. The goals may be selling your products or services, adding leads to your sales, increasing traffic to your page or building brand awareness to your business. Setting your goals will help you in communicating your needs and expectations to the agency. This ensures that both you and the agency are on the same page. Also, have a clear idea about the level of involvement you would like to have throughout the process- would you like to control everything or would you like someone to take control.
Characteristics of best PPC agency
Once you are clear with your goals, expectations and level of participation, it is time to look into the characteristics of the best PPC agency. There are so many PPC agencies offering their services. No two PPC agencies are the same. Every agency has its own specialization. Some agencies ace several advertising types. While others ace in building a good consumer experience across platforms. It completely depends on what you are looking for. If you are looking to get strong brand awareness, then select an agency that is good in this aspect. The characteristics mentioned here will help you narrow down your choices in selecting the best PPC agency.
Valuing data, results and analytics
Through PPC, you can tie the revenue generated to a spend. It is a great tool of digital marketing. This makes it necessary for analytics and data to strategize your future campaigns. Best PPC agencies have a clear idea about using numbers to strategize new ideas that improves your ROI. They should be able to learn about your target audience and develop campaigns focusing on them. They should be good at collecting information and sharing that data with you. Make a list of questions to ask the PPC agency. This will help you in selecting the right PPC agency for your business. The questions can be about the tools they use to measure PPC metrics, about their data sharing with you, about your access to the analytics, etc. Focus on asking what you want.
Experience
Experience plays an important role in any field, especially in PPC companies. The longer a company is in business, the more ideas it will have about targeting the right audience and strategizing campaigns according to their behaviour. Best PPC companies have a wide database including their own first party data. They should be able to predict your audience's purchasing behaviour from their past experience in similar fields. They should have good connections with their first- party data sources to gather information from them. Best PPC agencies tie up with leading search and social media platforms. This will keep them ahead in the game when any new change comes up. So, it is necessary for PPC agencies to have partnerships with in-depth insight.
Idea about local search
With the advent of smartphones, people are getting their things done with just a few clicks. Search engines have become a guiding force for the people. They often try looking up for businesses using phrases like"near me." Most of these searches lead to them visiting the stores. So, the best PPC agency should have strong knowledge in local search. It is very crucial for your business to show up in search results. So, be sure to ask certain questions like knowing their approach to local paid search, knowing about their previous experience in the field, asking them questions about how to approach your local communities, etc.
Mobile optimization
This is a digital era and smartphones have become a necessary commodity in everyone's lives. Most of the searches happen on mobile, along with half of the clicks on search ads. The PPC agency you choose should be able to make ads that can be optimized according to the device. Mobile optimization is a tricky business. It is crucial for you to hire an agency that knows how to ace this tricky business. Some agencies boast about their success in this field on their websites, while others may not. So, be sure you are ready with your questions to know about their expertise in this field.
Knowing the right PPC channels
Choose your PPC agency depending on the platform you want to use. Know your interests before proceeding further. There are agencies that only manage search campaigns while there are others who manage design, consult etc. No two PPC agencies are alike. Every agency comes with its own specialization. Be sure about the channels you would like to focus on. Make a list of your needs and expectations from the PPC agency and share the same with the agency when you meet for the first time to ensure that they are a good fit.
Keyword research
A good PPC company should be well versed in targeting the audience with the right keywords. Regardless of your goals, the PPC agency you choose should get hold of the purpose of your campaign and guide you in choosing appropriate keywords to target. To know how good the agency is in this field, you need to ask them several questions like how they decide on their focus keyword, keyword research tools they use, etc.
The PPC agency you choose should go well with your requirements and expectations. Know their speciality area, pricing, cons of their business, etc and filter your choices. Be sure to ask your questions and clear your doubts in the first meeting. The best PPC agency helps you in generating more leads, make money, and help build your brand awareness. Hope these tips help you in finding a reliable PPC agency for your business.