IT security breaches have become increasingly common.
With the advanced and sophisticated cyber attacks, many businesses are being affected, resulting in losses that range from non-threatening to rendering your business inoperable.
Since every business has some kind of confidential data saved with them, which may play an important role in daily operations, or have systems that are necessary for the business to function, safeguarding these IT systems and data becomes important.
That said, working with professional IT support companies like Redpalm Technology can help you build a secure IT environment for your business.
Moreover, with the presence of cyber security in key areas of your IT infrastructure, you can ensure that your business information and systems stay safe and unaffected by any kind of threat or risk. Not only that, through the vigilant monitoring of important areas of your business, you can also get the opportunity to improve their security and efficiency for better productivity. Cyber Security online course and training is an essential part to get hands-on expertise.
Since cyber security may not be required in all areas of your business, implementing them in the prominent and important field is sure to prove beneficial for your company.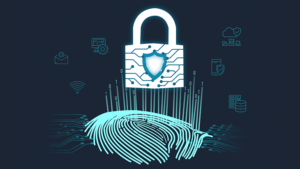 With this in mind, here are five important areas in every business that requires a robust cyber security –
1. Restricting Access Controls
Access controls let employees and other members of the business get hold of systems and networks.
Since this becomes an important component, having tightly managed and scrutinised controls can restrict outsiders from gaining access to your business data.
From identification and authorisation to restricted access and authentication, a company's access controls should have a multi-step program in place for safer access. Moreover, crucial information that need not be used by all employees should be stored with more security measures, to keep it protected.
This means that different levels of access need to be in place according to the employees or members to ensure maximum security of your systems and data. Here, your hired IT support services can help you restrict access controls to the required areas so that only specific employees or members can get hold of the confidential information and records.
3. Endpoint Management And Protection
A cyber attack can come from any angle on any device.
Since mobile devices like smartphones, tablets and laptops are not as secure as a workplace computer would be, there's a high chance that these devices may be targeted by threats and cyber criminals.
That said, through endpoint management and protection, every business can ensure that all devices that have access to your company's data and systems are secured and protected from any unwanted access to your networks and information.
By having someone in your IT team solely focused on looking after endpoint management and protection, you can keep a check on all the business devices for accountability and identify alarming patterns or trends when they appear.
3. Data Backup And Recovery
In the unforeseen consequence of your IT security failing, having a backup and recovery plan is essential to retain the crucial information and systems of your business – from DRaaS to Cloud backups, there are many options available for your business.
Any business can be affected by a cyber attack and rendered temporarily inoperable which can possibly result in financial losses.
By having backup and data recovery software in place, you can rest assured that your business' essential information will be safe through the backup and recovery software.
Moreover, with the various types of backup solutions available, you can find a suitable one that meets all your business' requirements effectively.
4. Effective Patch And Software Management
The role of patch management is to find updates for the current software and to handle vulnerabilities that are discovered.
Since this is another important aspect of cyber security, the process and time behind each patch management program needs to be carefully planned out.
Moreover, delaying software updates can potentially be an invitation for disaster, meaning all employees and members need to make sure that they're aware of the protocols and procedures when it comes to patch and software management.
It's also vital to have someone monitoring and checking on compliance, as that makes sure there's uniformity in the process across the business which will ensure effective results.
5. Employee Awareness And Training
Building on the last point, employee awareness and training is necessary to ensure that everyone in your company is aware of the procedure they need to adopt and irregularities they need to keep a lookout for.
From proper access to data and information to correctly handling assets and networks, training employees is essential in avoiding any error from within your organisation. Moreover, awareness about different kinds of attacks and threats and how to spot them beforehand, can help the members of your organisation steer clear of any threats and risks.
Through proper awareness and training of employees and members, you can ensure that your business stays safe from threats within and is prepared to face any issues effectively.
To Sum Up
Cyber security is an important and highly effective strategy that ensures the overall protection and security of your business and, of course, its IT infrastructure.
From confidential information to networks and systems, robust cyber security can ensure overall protection for your business.
Working with IT support services can also help you streamline the process and effectively build a cyber security plan for improved safety. By focusing on the key areas of your business, you can ensure that all the important areas of your organization are protected at all times!