Software for keyword research
There are so many software available in the market which is useful for keyword research we use it for a purpose to find the best keyword for our niche and its optimization.
Keyword research is so much important in SEO purpose to boost your website's organic traffic as well as user gathering. So in this case it is becoming so much important to understand how this keyword research tool works. That is how the targeted traffic streams to your websites and how your competitors use keyword research tools to increase their website traffic.
There are several keyword research tools available that are used to give you keyword traffic analysis and search data. It also gives you the potential traffic volume of the keyword. Some of the keyword research tools also provided you keyword difficulty based on its competitiveness. Away from this the most important tool also provides you suggestions based on your related keywords research as they found a better fit between your previous users and keywords. This tool uses data from your websites like category, pages, user engagement ad keywords for which your site ranks better.
Before you go for a keyword research tool you should have an idea of what kind of keywords you are looking for., There are so many types of keywords are categories. Some include regional keywords, long tail, short tail, buyers keywords, long-term trends, and many others.
Different tools have different properties and working strategies to work and analyze.  So basically Keyword search and research tool are most important tools to audit and measure your own sites content and traffic analysis, searching by specific keyword for your websites to stream the target and achive the score.
Following is the list of Best Keyword Research Tools available.
KWFinder

Answer The Public

Spyfu

Google Trends

Serpstat
All the above tools are explained below one by one.
KWFinder
Best Long-tail keyword analysis tool.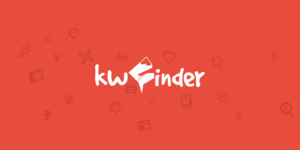 KWFinder has special ability that targets long-tail keyword, there are easier to rank in search results for some duration but can gives you targeted traffic. You can use this tool to analyze your competitor's websites that what they are ranking for, while you are using this for your own website tracking. So you may better gauge the competition.
Except for keyword search KWFinder includes lots of key features for keyword analysis such as historical data gathering and find keyword volume based on searches. This matric is so much useful to find long term raking keywords as well as seasonal keywords you can easily schedule to target at perfect timing.
If you are engaged in the sales to funnel, this tool is more useful for you. You can search Regional or local keywords using the KWFinder tool by location in way to analyze what people are searching for in a specific area.
• Best Mobile App Development Company
• iPhone Screen Repair in Vancouver
• Replacement or Cell Phone Repair 
Currently, this software supports 2.5 Million keyword traffic and supports 52000+ Geolocation.
In today's condition KWFinder May not be the best as some others but as a keyword research tool is worth.
Why should Buy
I. It targets Longtail Keyword
II. Keyword Difficulty Analysis
III. Reasonable Plans
IV. Local and Seasonal Tracking
V. Competitors Analysis
Answer The Public
Best Topic Research and free trial Tool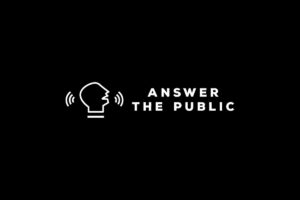 As the name suggests Answer The Public Offers most useful way to find current keyword trends and provide the most important additional data in order to give you targeted keywords.
Approximately more than 3 Billion Google searches occurs in a day from which almost 20% of searches are unique. So there is no keyword difficulty for unique searched keywords. Exactly using your Answer The Public keyword search tool you can see these unique and important searches. You can have so many unique keyword suggestions in a way to improve targeted keyword search.
This is not end here, you can get ideas that what people are unique searching for google and that is what people are thinking and adapting. This makes Answer The Public tool more appropriate and different. People from SEO agencies and marketing can get more benefits using this tool.
The good thing is that there is free access to this tool is available that allows you to explore and enjoy the service although the search volume is limited. If you are satisfied with what you explored, you can go for paid plans with various options and payment methods available. Now you are illegible for  unlimited search, research, users and historical data of targeted keywords.
Why should Buy
I.Free Trial Available
II.Gain Unique Insights
III. Historical Data
IV.Search Current Trends
Spyfu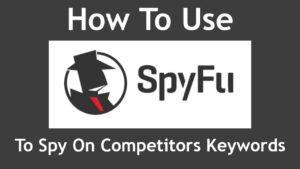 Spyfu provides a database of keywords based on organic google ranking as well as keywords presents in Google Adwords. So that is results in not only keyword tracking but also keywords variation used by competitors. It allows powerful analysis and keyword research platform in both organic research and paid research.
Spyfu has an ability to track ranking keywords as well as keywords used in PPC. This tool offers to provide deeper insights than google's own keyword suggestion tool . This tool focus on keyword quality than quality, it covers transactional keywords so that you can convert better traffic to your website. It differentiates the keywords used for mobile devices and desktop.
PPC data is the main target of this tool rather than only focusing on Google organic search. Which makes it more ideal and beneficial tool for both PPC and organic keyword search. There is no free trial available with this tool. Spyfu paid plans offer unlimited search and research keywords volume.
Why should Buy
I. PPC as well as organic search
II. Covers historical data
III. Competitors analysis
Google Trends
Best free keyword research tool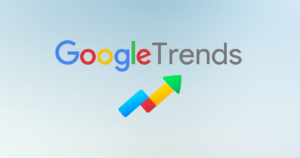 Best thing for that tool is, like other Google SEO tool Google Trends is free to use. But unlike paid-for tool you are able to work with keyword volume without connecting Google Trends API that is Ad development cost.
Google also provides its own Google Suggestion Tool PPC as well as google ads campain. But Google Trends is most valuable tool for keyword research. Internet is constantly changes it always chang its medium and try to identify better google search behavior.
You can see sudden changes in traffic, sometimes so much hike or deep for a particular product. This happens in pandemic we all witness the work from home led to increase in higher search for laptops.
This is extreme condition, we can see the variation occurs in searches when news brands launches, new product release. Google Trends is able to identify such trends can be valuable for some time.
Why should Buy
I. Free tool
II. API
III. Google Data
Serpstat
Best keyword suggestion tool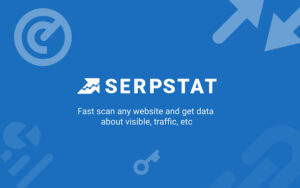 Different range of keyword search and research can be performed using Serpstat Keyword Research Tool.
The  most important feature of this tool is its ability to track competitors' URL and Find what keywords are mission form our websites for that Competitors websites is ranking and engaging traffic. Similarly you can use your specific niche to search so that you can find more rellevent targeted keywords.
Another most useful specialty of Serpstat Keyword Research tool is you can see the "Tree View" of your keyword, that is how your keyword is distributed in your page. This aims to find another useful page which maybe increase your targeted ranking for same keyword.
Like many other keyword research tool this tool also has an option to search for related keywords with so many filters are there. So that you can find a specific targeted keyword.
At the beginning, starter plans for single user gives full access to Serpstat Keyword Research tool data. Plans get changes as the number of users increases with multiple payment options.
Overall when it comes to keyword research tool Serpstat offers you various flexibility to work and the ability to work with different keyword tools only empowers the SEO's Bloggers and Websites owners.
Why Should Buy
I. Multiple Feature
II. Competitors analysis
III. Strong keyword Tool
IV. Convenient Pricing