Telecommunication companies are continuously working on developing new technologies for increasing the demand for mobile data from users. 5G technology is the next generation of mobile communication technologies. The 5G mobile communication provides a higher-level performance than the previous generation technologies. 5G is the fifth generation of cellular or mobile networks, which is not just the next generation, but the evolution of 1G, 2G, 3G & 4G LTE (Long-term Evolution). It is developed for increased speed, Connectivity, reduces latency, and increases the flexibility of wireless devices. The Peak speed of 4G is 1 Gbps, whereas 5G is 20 Gbps, which is more than 4G technology.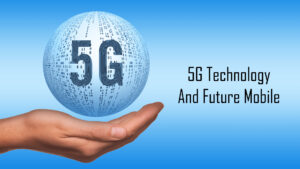 Fig1: 5G Evolution
Evolution of mobile technology:
1G: First generation of mobile network or 1G introduced in the 1980s. It contains an Analog system popularly known as cell phones. It introduces in mobile networks as Mobile Telephone System (MTS), Advanced Mobile Telephone System (AMTS), and Improved Mobile Telephone Service (IMTS). It uses a technique known as Frequency Division Multiple Asses (FDMA). It has low capacity and connectivity.
2G: The second generation of mobile networks or 2G was introduced in the 1990s. The 2G is a digital system, this system is mostly used for voice communication, SMS, and e-mail. In this technology there the two-modulation scheme is used first one is Time Division multiple Asses (TDMA) and the other is Frequency Division multiple Asses (FDMA).
3G: Third Generation of mobile network or 3G introduced in the 2000s. The 3G is consist of high speed and Internet protocol (IP) based services. It includes wireless web base access, multimedia services, email, and video conferencing.
4G: Fourth generation of mobile networks or 4G is introduced in the 2010s. The 4G offers high speed for downloading and uploading which is a high data rate than the previous generation. 4G is also known as LTE (Long term evolution) and 4G is their high demanding requirements in terms of QoS, such as wireless broadband access, Multimedia Messaging Service (MMS), and Digital Video Broadcasting (DVB).
5G: The fifth generation of mobile networks or 5G is introduced in the 2020s. The 5G is an advanced version of 4G which includes high increased bit rates, high spectral efficiency, High capacity to allow more devices connectivity, low battery consumption, etc. The term world-wide wireless web or wwww is being considered for 5G.
5G technology has 2 main components first is the radio access network and the core network.
Radio Access Network: It includes 5G small cells and macro cells. The small cells are placed in big clusters because the millimeter wave spectrum can travel over short distances. Macro cells are used in MIMO (Multiple Inputs, Multiple Outputs) antennas which have multiple antennas at the transmitter and multiple antennas at receivers, so large amounts of data can be transmitted and received simultaneously. This means that multiple users can connect to the network simultaneously.
Core Network: It manages all the data and internet connections. It provides services like cloud-based and distributed services.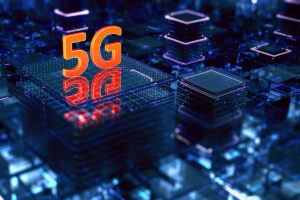 Fig2: Radio access network and the core network.
Three different types of frequency are low, middle, and high. 5G can run on any frequency. Low band 5G: It operates in frequencies below 2GHz. These are used in the oldest cellular and TV frequencies. Middle band 5G: The rang is between 2-10GHz. High-band 5G: It rang is in between 20-100GHz.
Due to this 5G technology increases the business performance as well as the instantaneous connectivity of billions of devices. Broadly speaking, 5G is used across three main categories of connected services, such as massive IoT, Enhanced mobile broadband, and Mission-critical communications
Massive IoT: Machine to machine communication that is the Internet of things (IoT), which involves the billions of devices communicate with each other without any human interference.
Ultra-reliable low latency communications: It includes real-time control of devices, robotics, self-driving cars, safety devices, and vehicle to vehicle communication. 5G connects the billions of devices for our smart cities, smart homes, and smart schools.
Enhanced mobile broadband: It provides high data speed and remains the world connected.
Application of 5G technology:
High-speed mobile network: The 4G network is known as Long-term evolution which is already used worldwide and now advanced Long-term evolution (LTE) is developed in every nation and every region for high-speed data and capacity. Further advancement of the communication system would be unavoidable. It is important for advertising or entertainment as well as education, healthcare, and security. Day by day communication traffic will increase, by increasing demand for these cases 5G systems should enlarge its capacity and speed. Besides, the ultra-high-speed transmission is needed to make access to ultra-high capacity contents.
Massive connected devices: In the next decade, sensors will progress and different things will be connected by a variety of communication devices, which provide great benefit and higher security. Internet of things (IoT) or Machine to Machine communications, the number of objects will be starting to communicate with each other. It is used in the transportation system such as Automobiles or trains and very high interest in an automatic car driving systems. It is used in the healthcare system in such a way that, the sensors are embedded in the cloth.
Energy-saving and cost-saving: Nowadays every industry or society always try to save energy, and once this energy is saved automatically cost is saved. Cost-saving is a basic requirement and it is important in every generation along with 5G.
Ultra-Low latency and Ultra-high reliability: In some cases, both ultra-low latency and ultra-high reliability will be required. For example, to avoid accidents ultra-low latency is required and for the communication ultra-high reliability is required. Another example of ultra-low latency is sporting events. In sport you need to react quickly, if two people wear 4G goggles then it is very difficult to understand that when the ball has come to them, but by using 5G goggles, it is easy to understand when it kicks back before it passes.